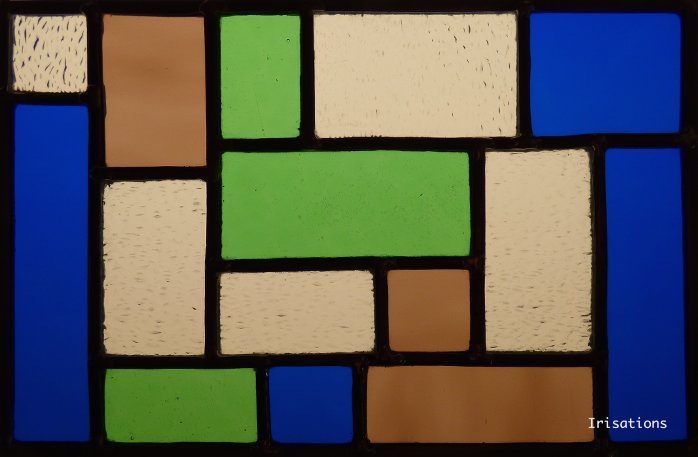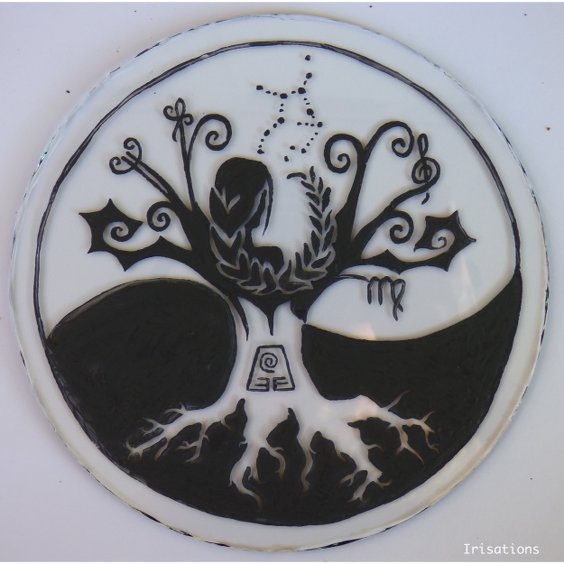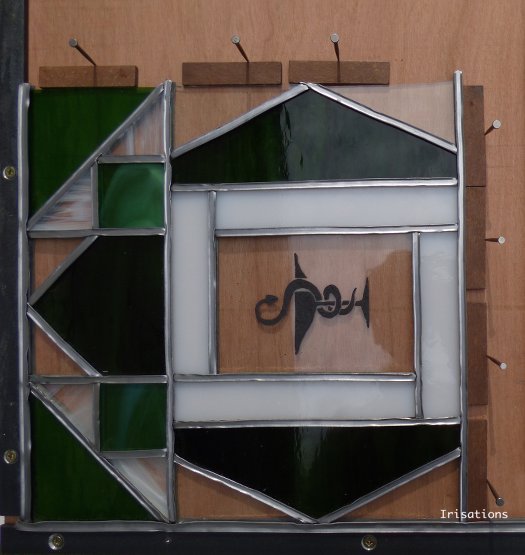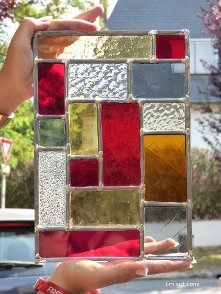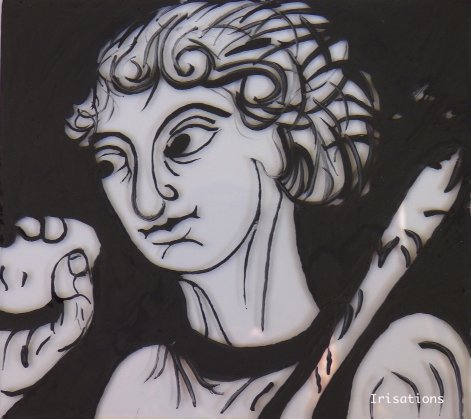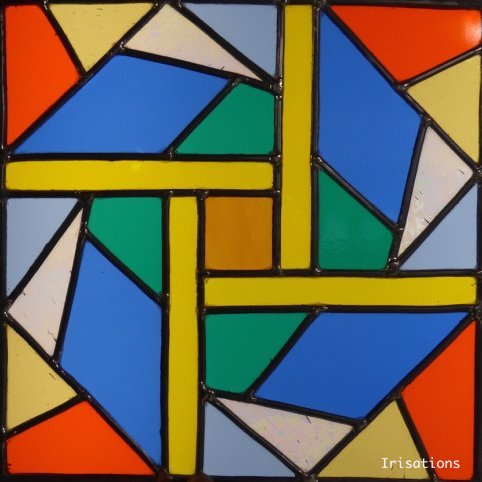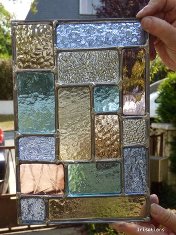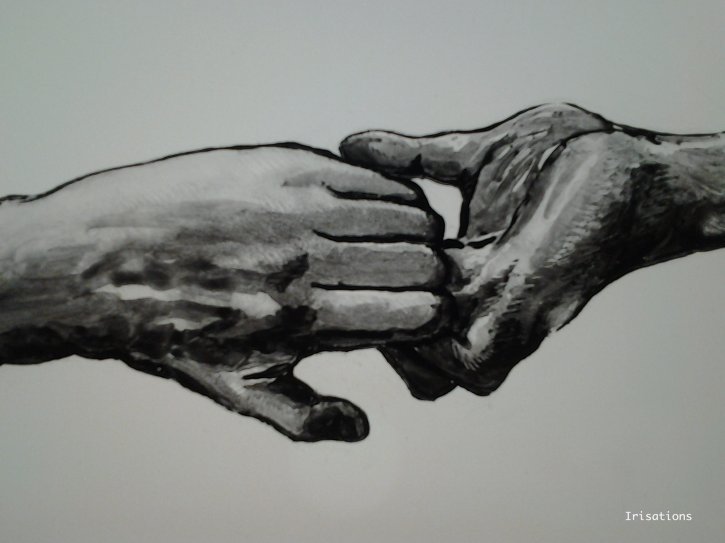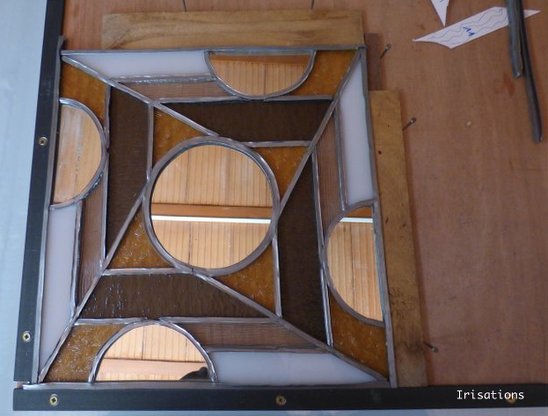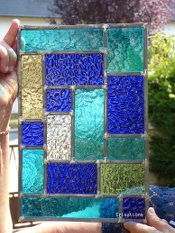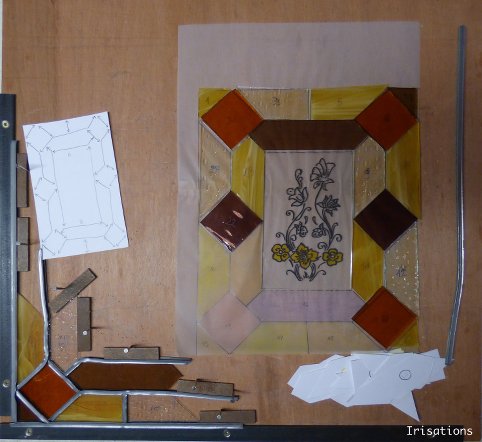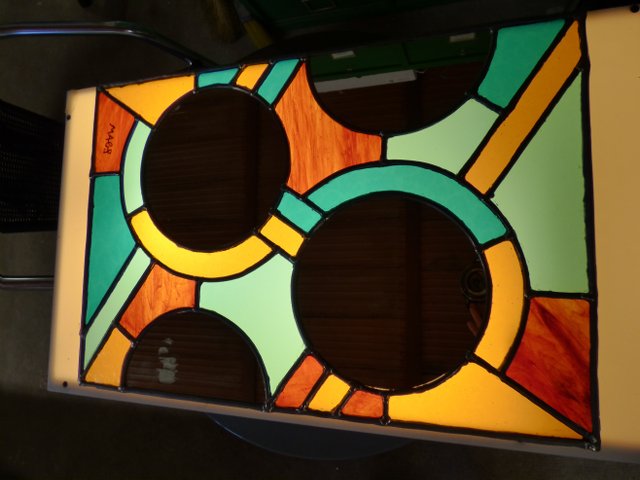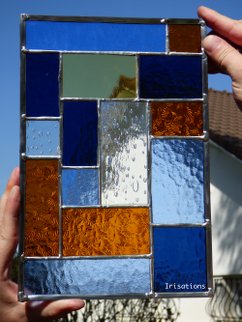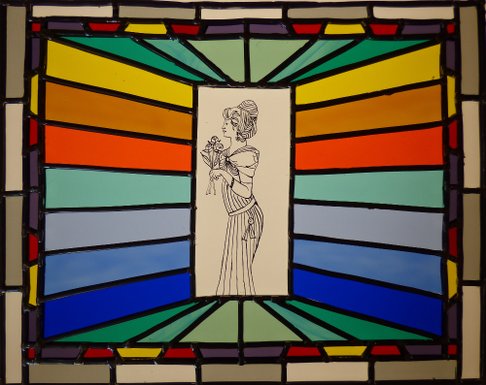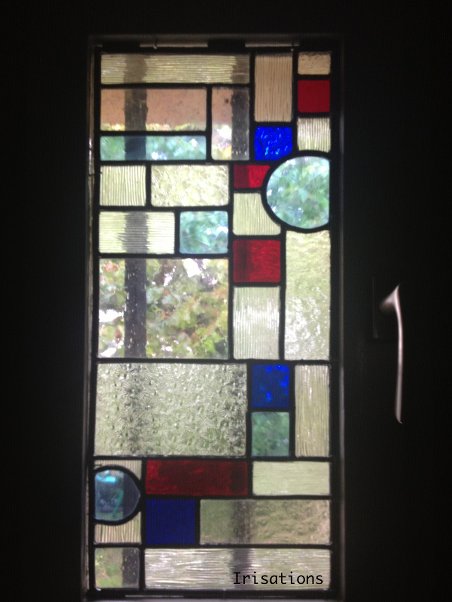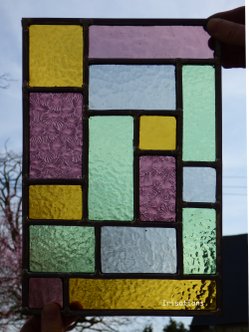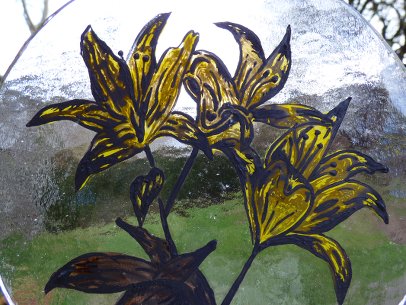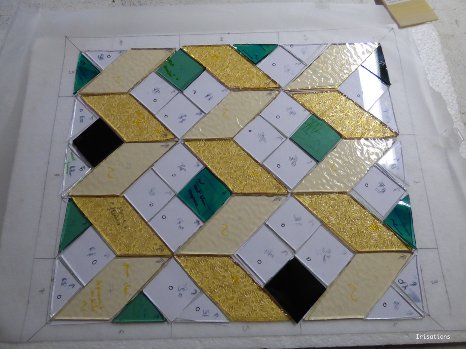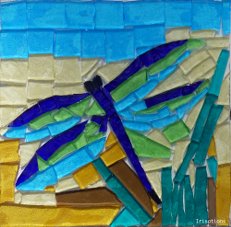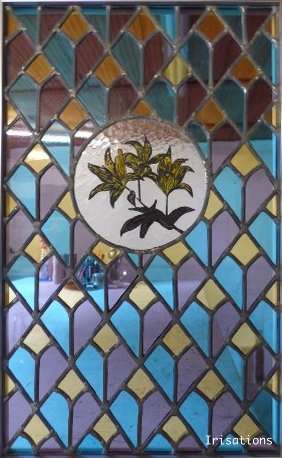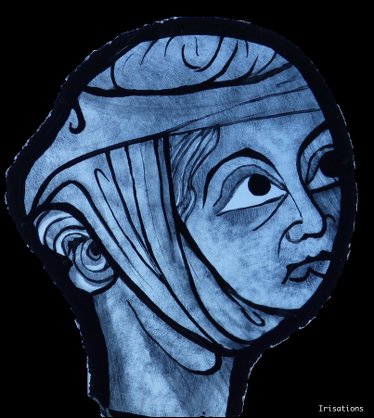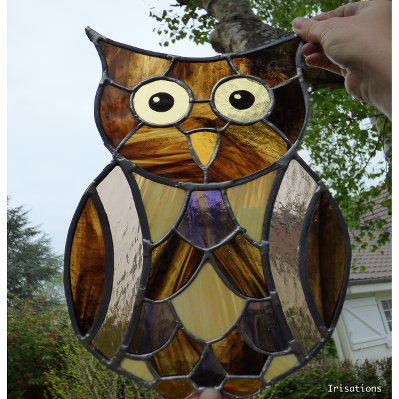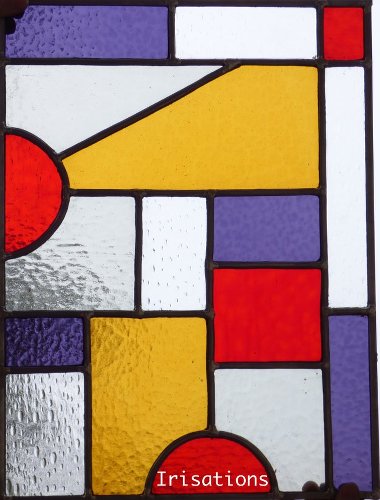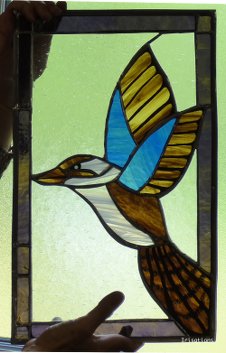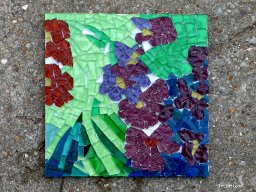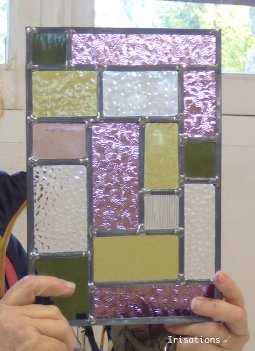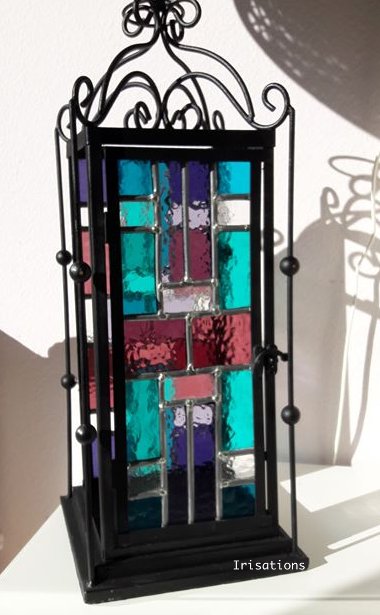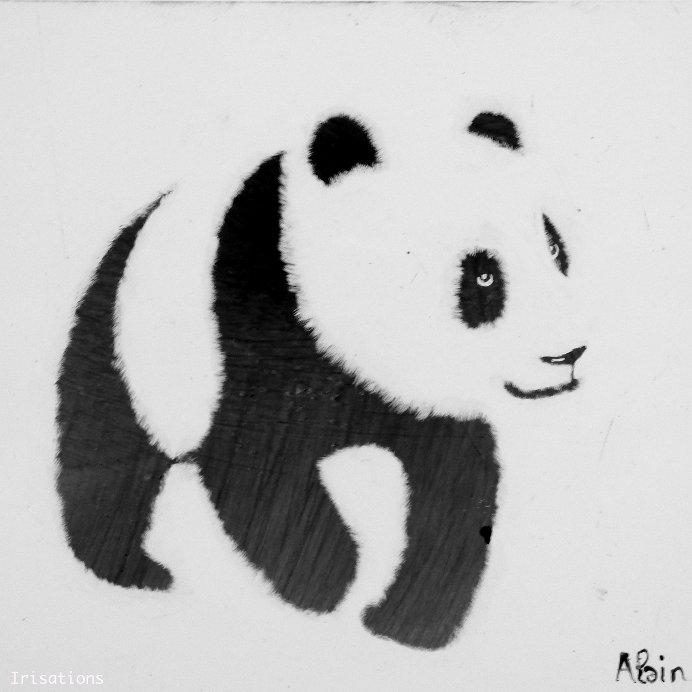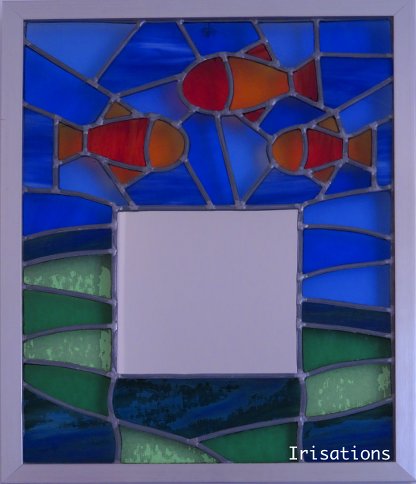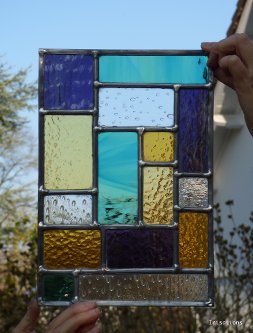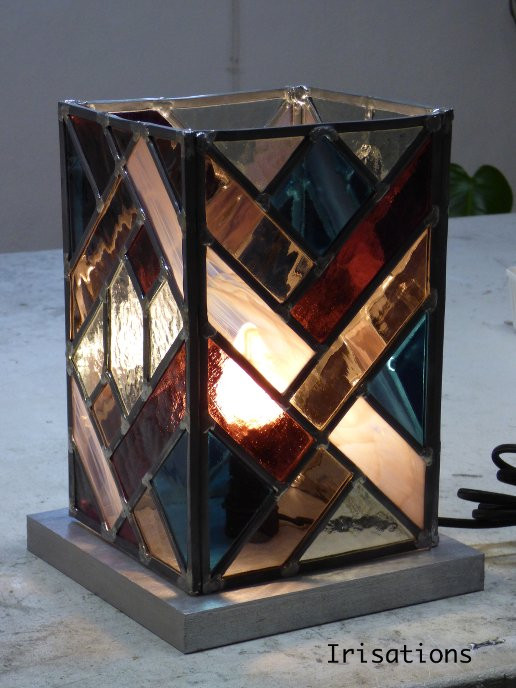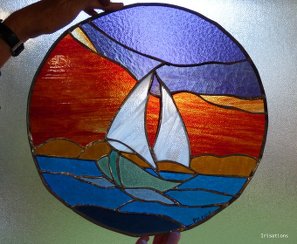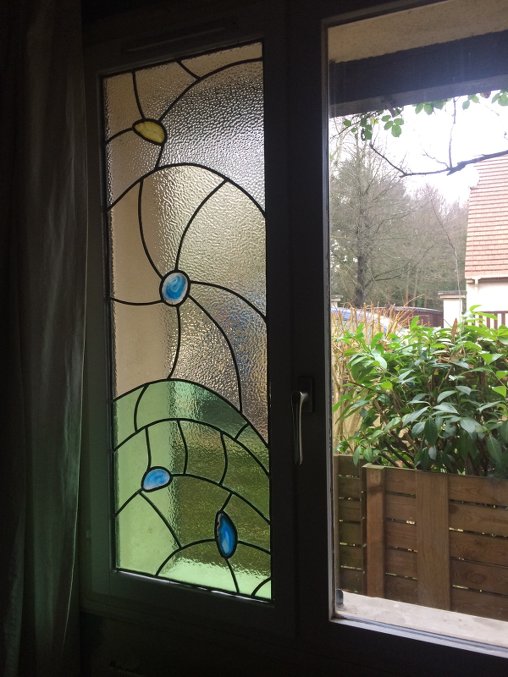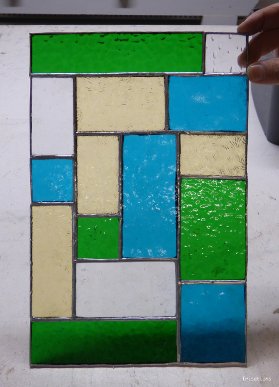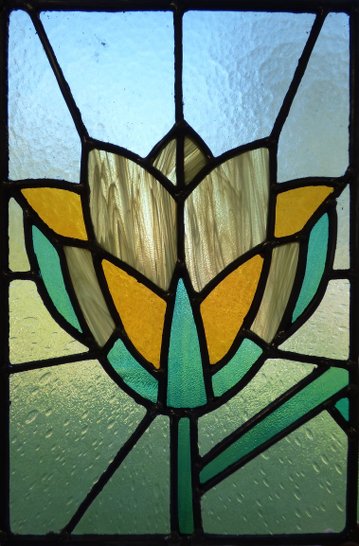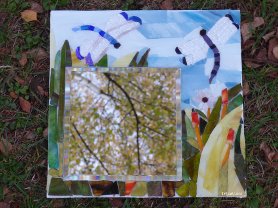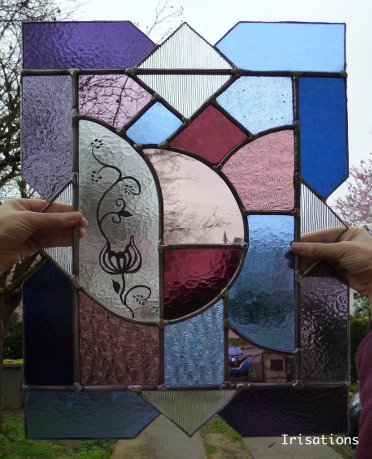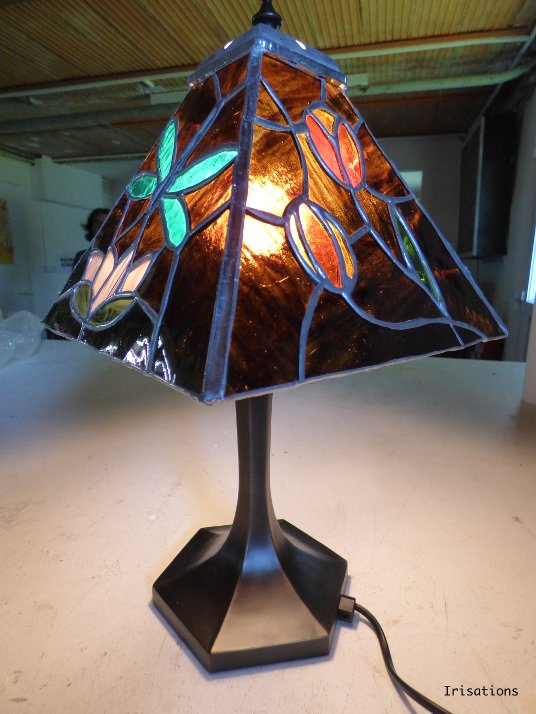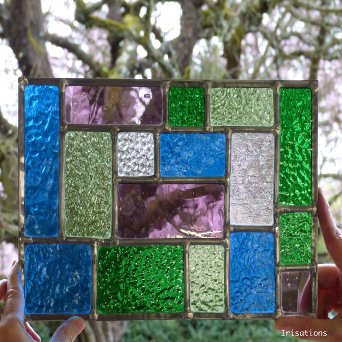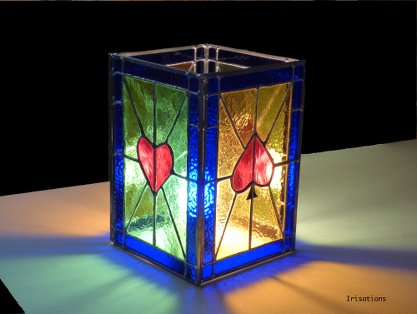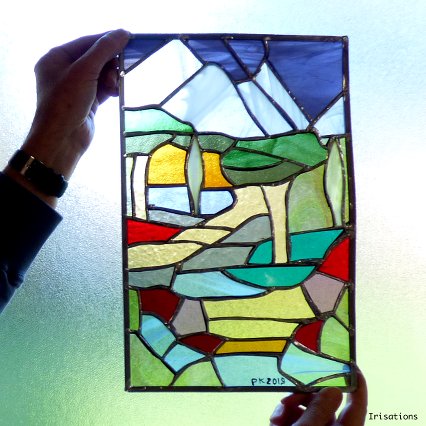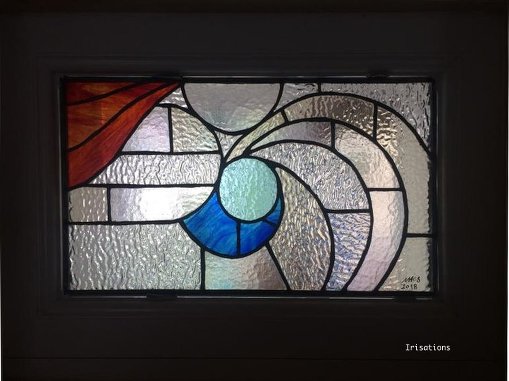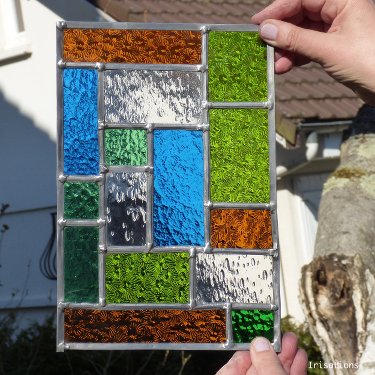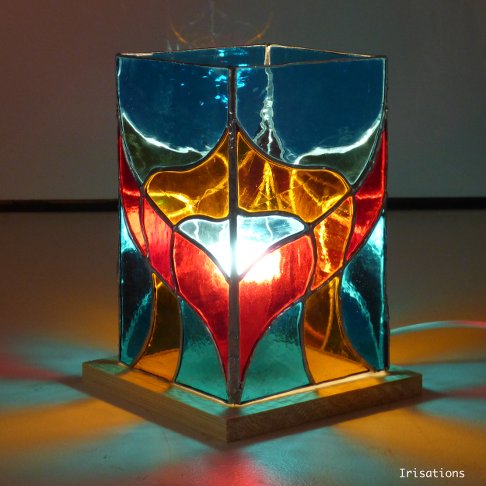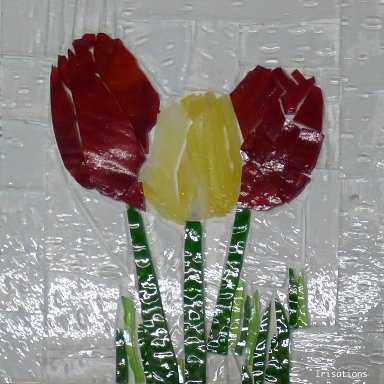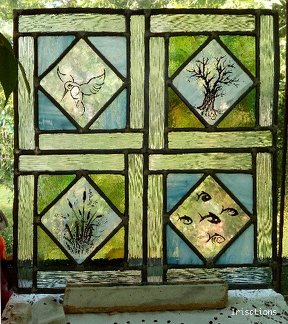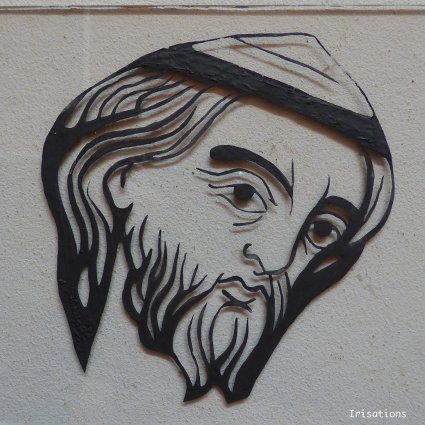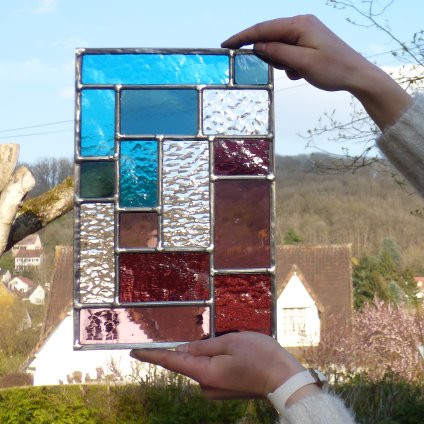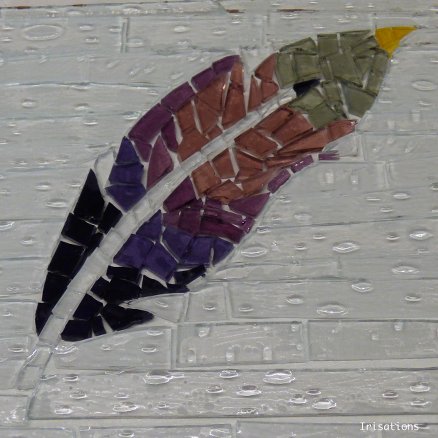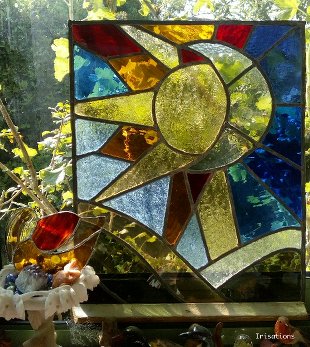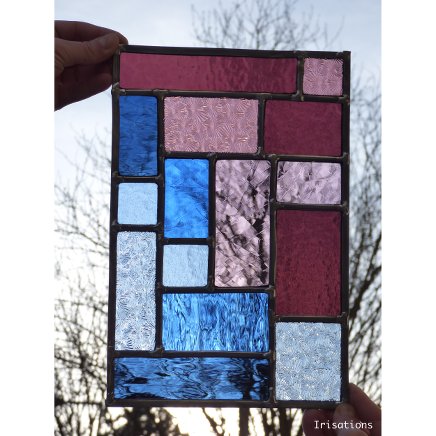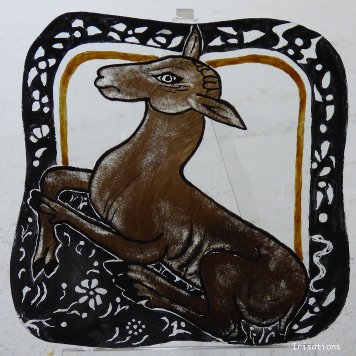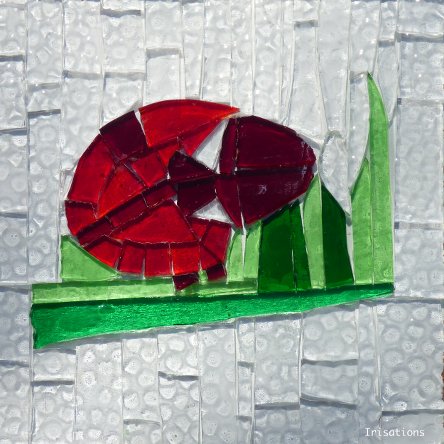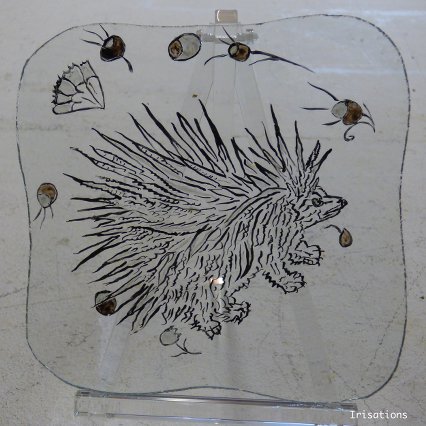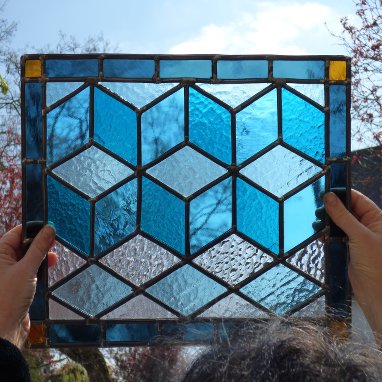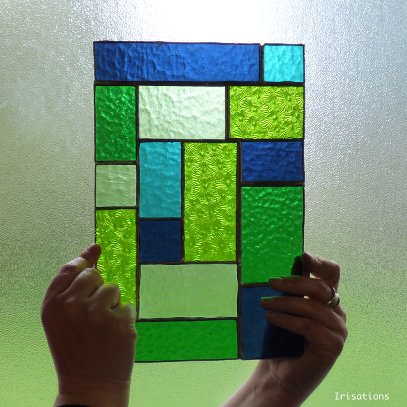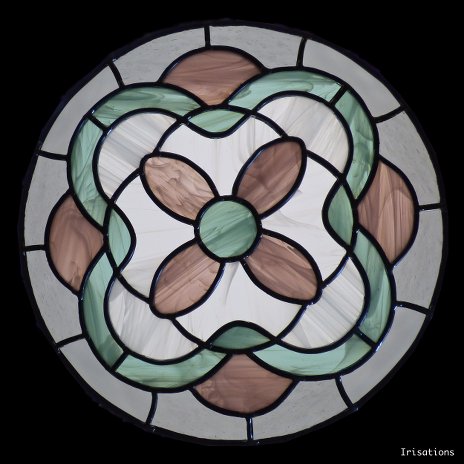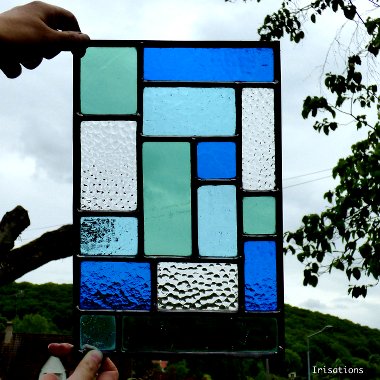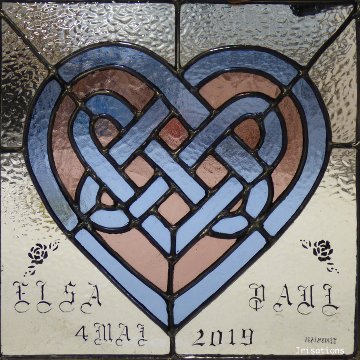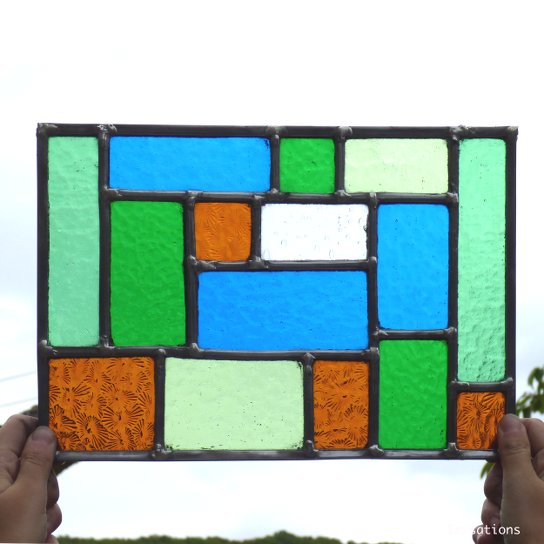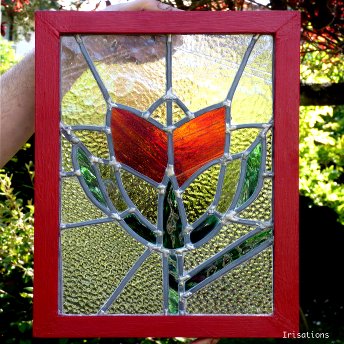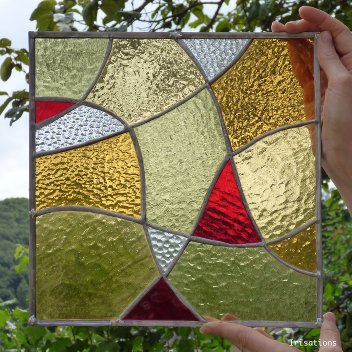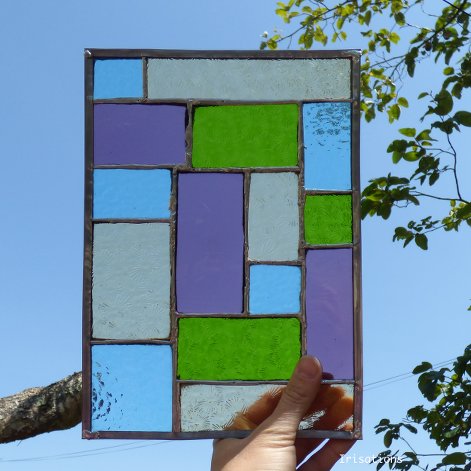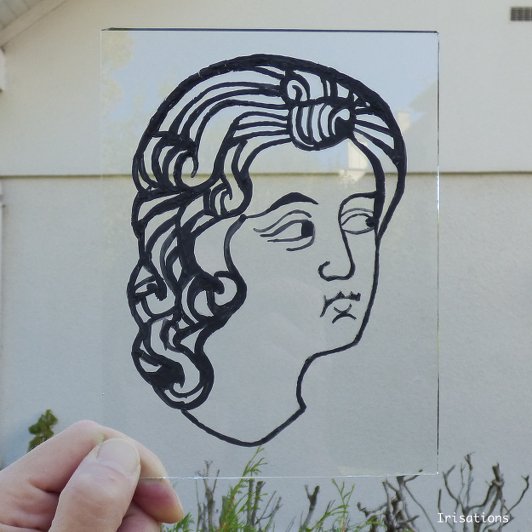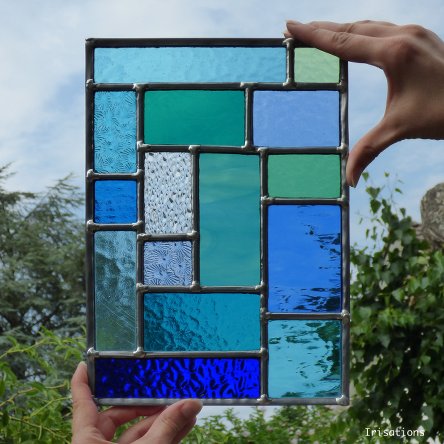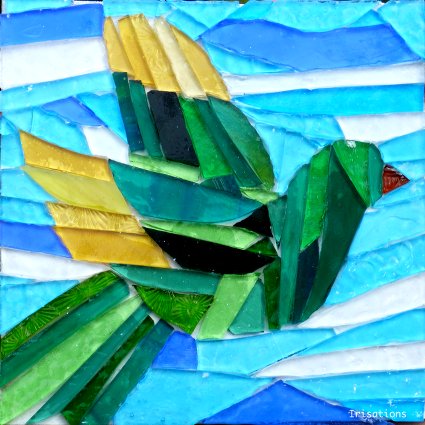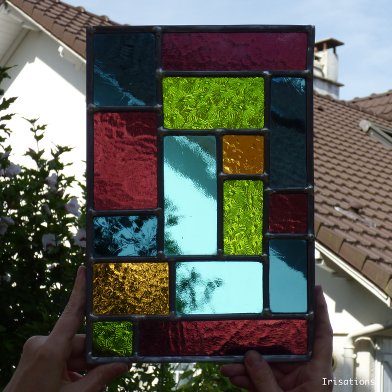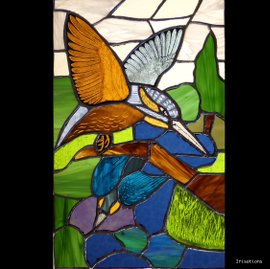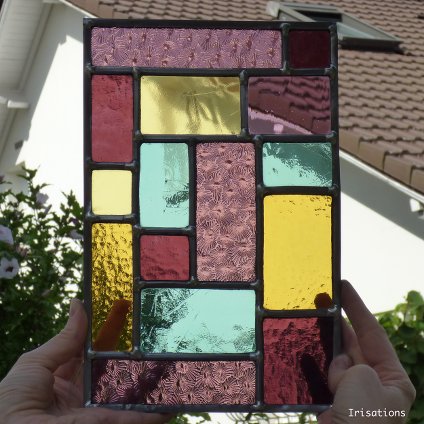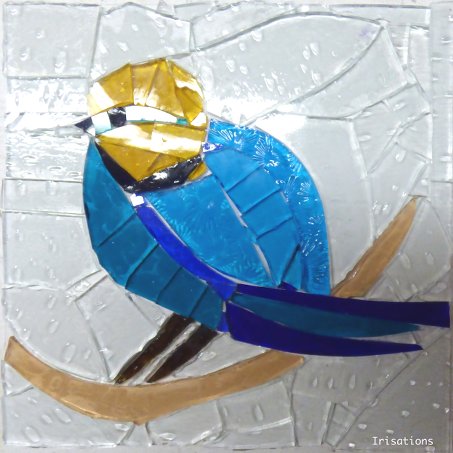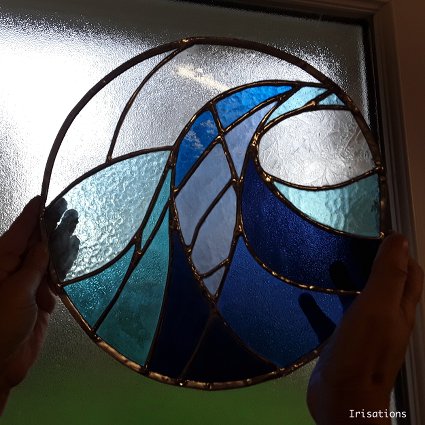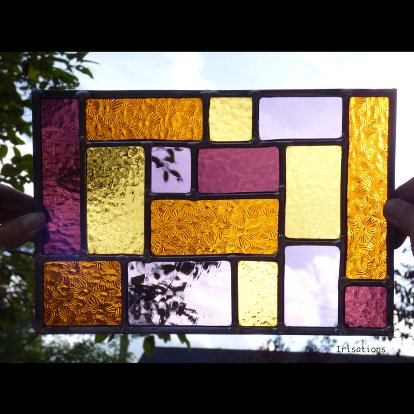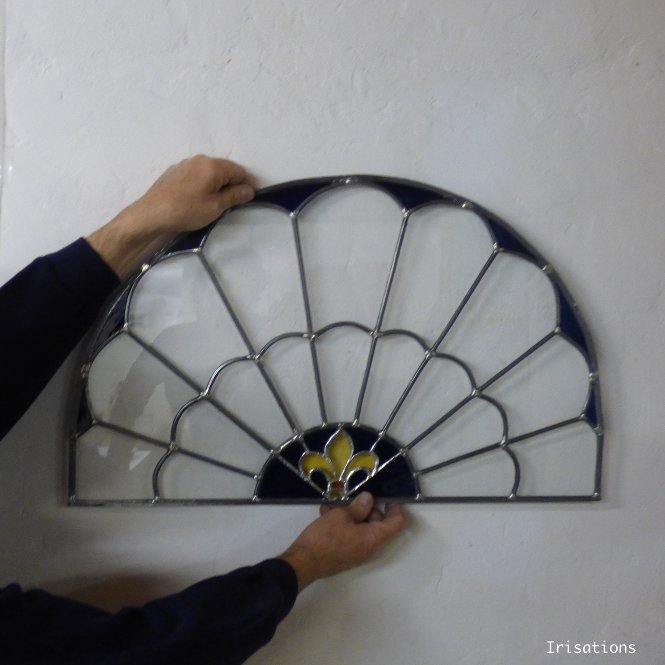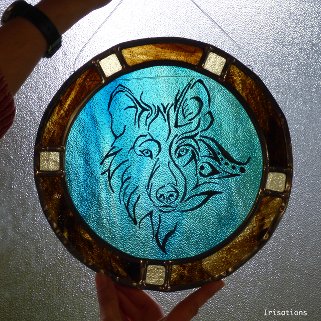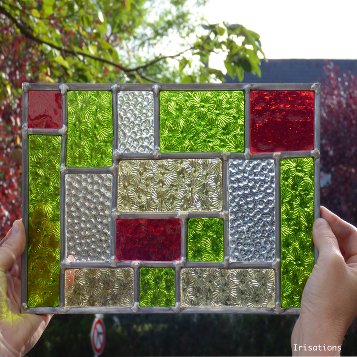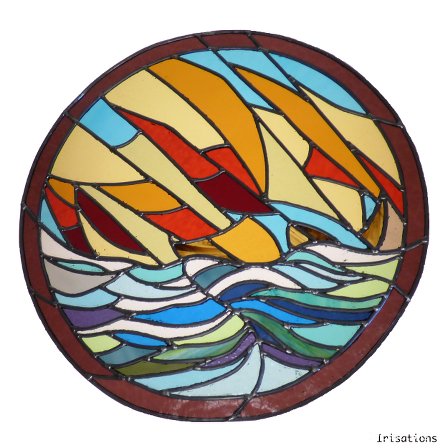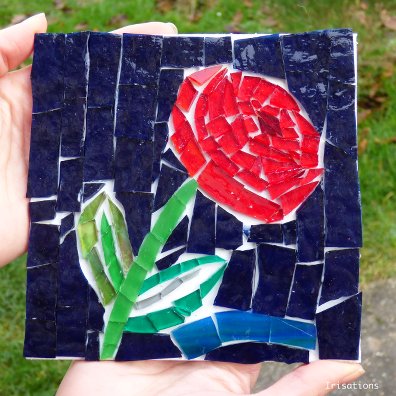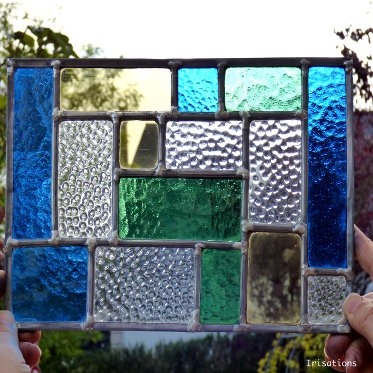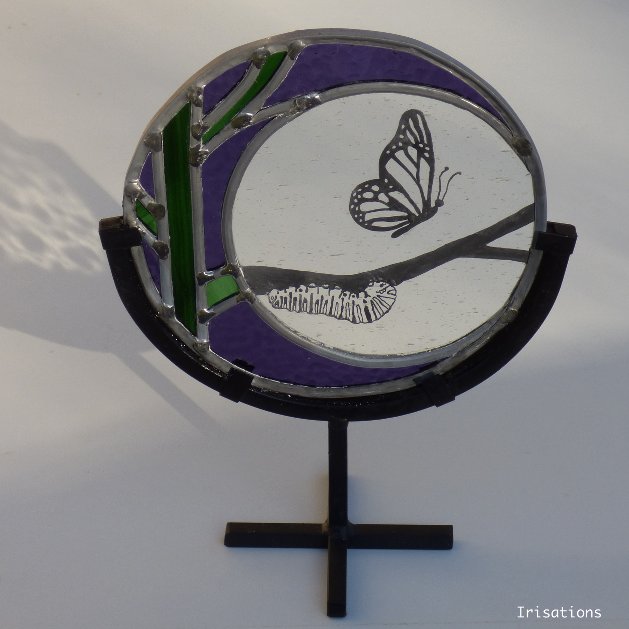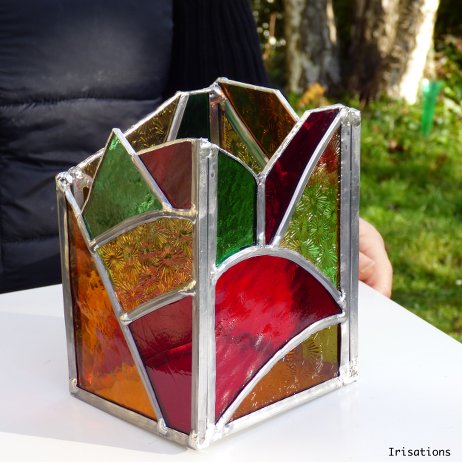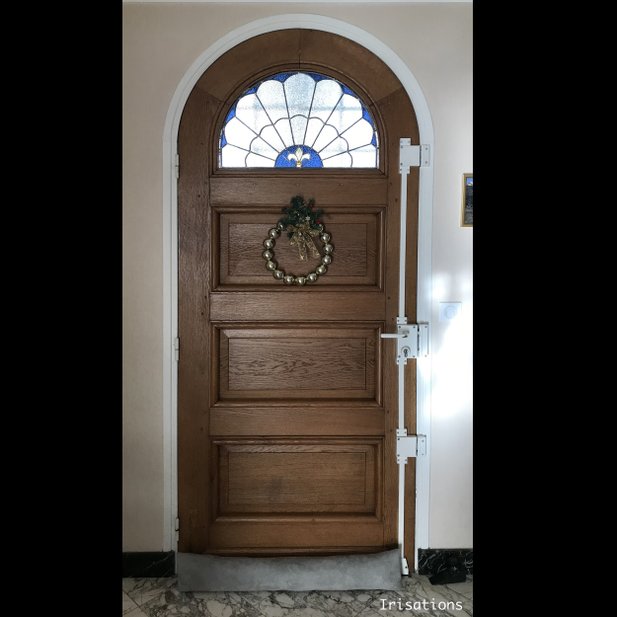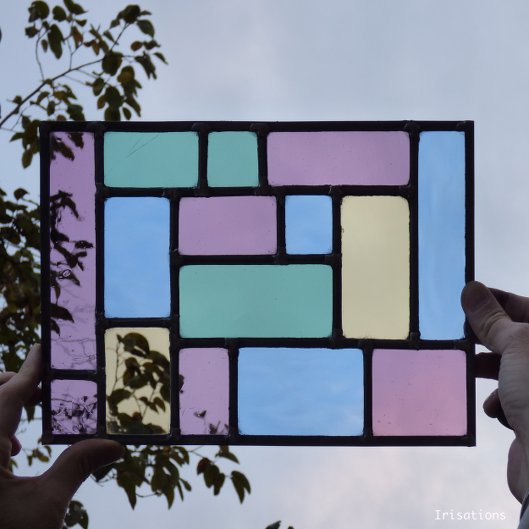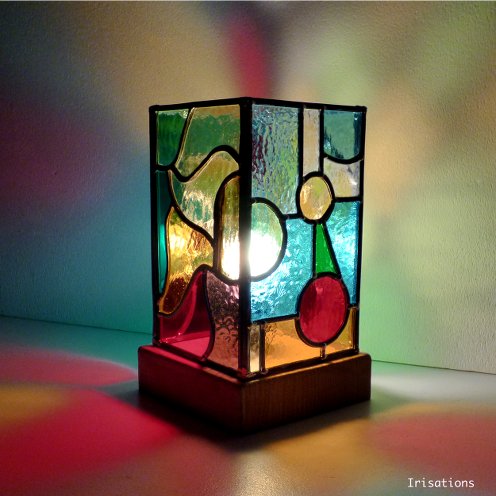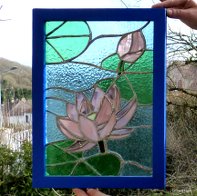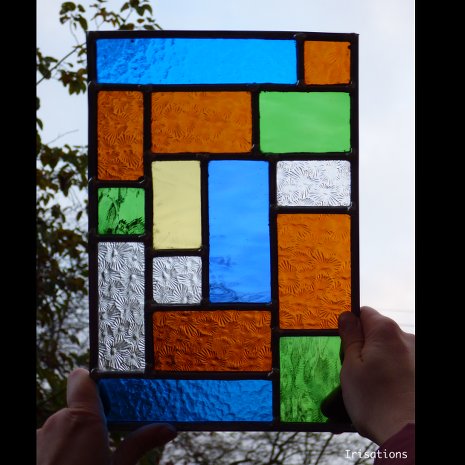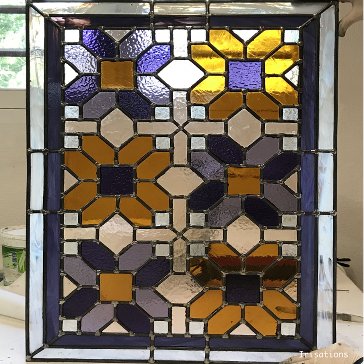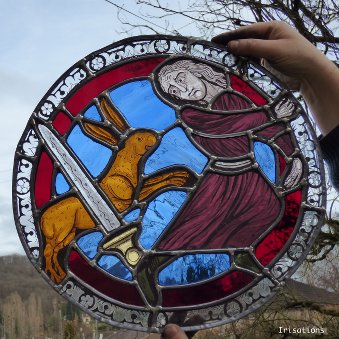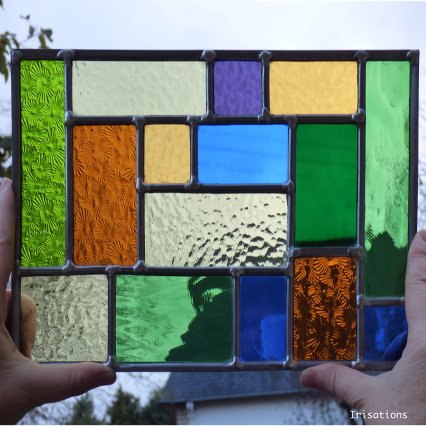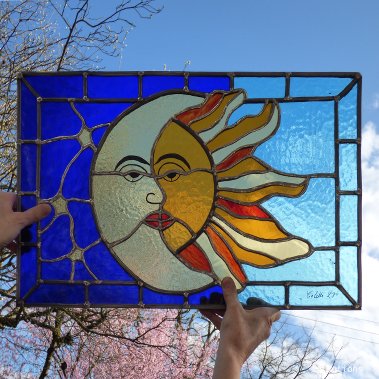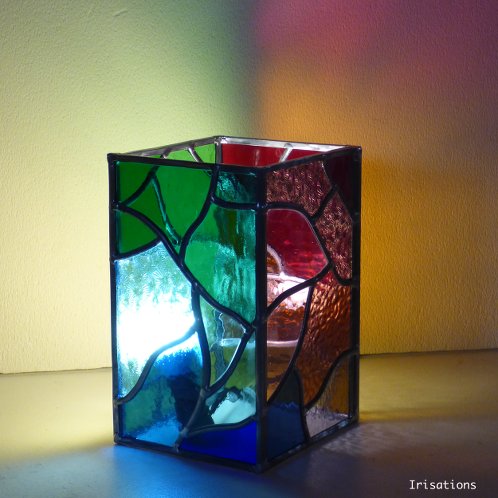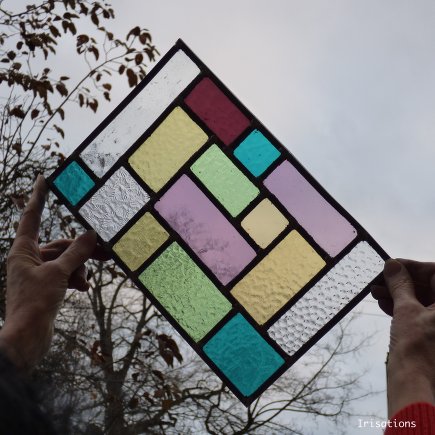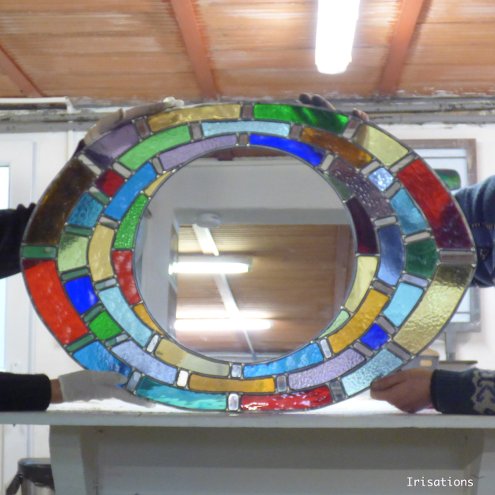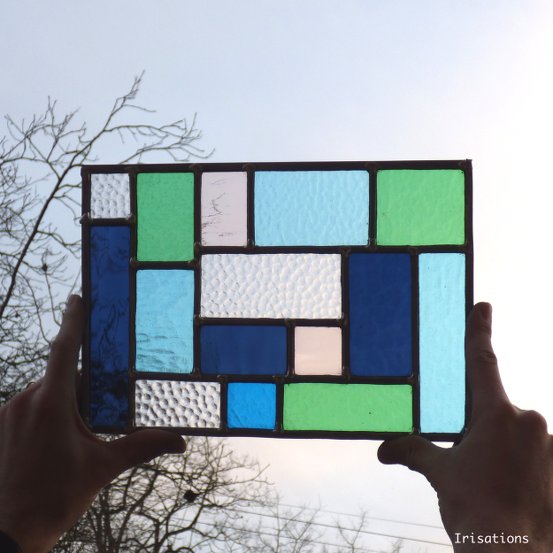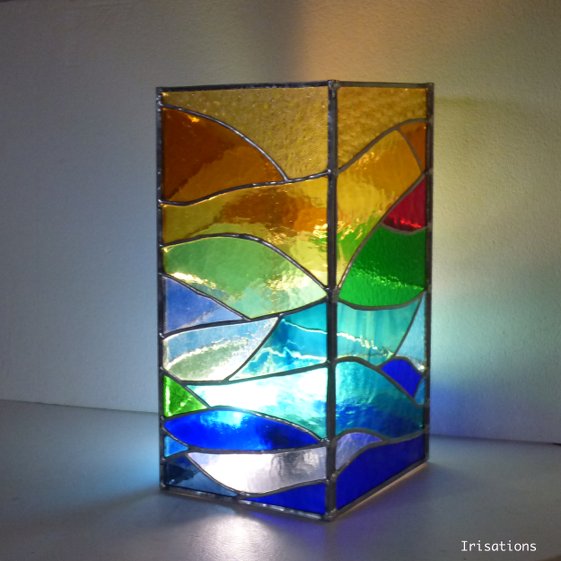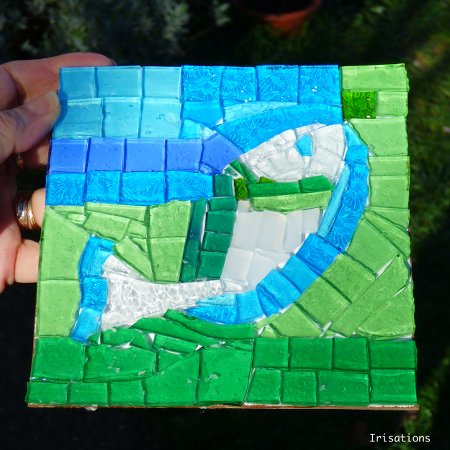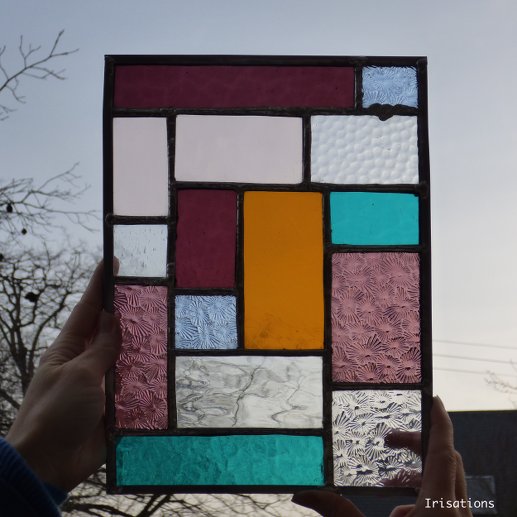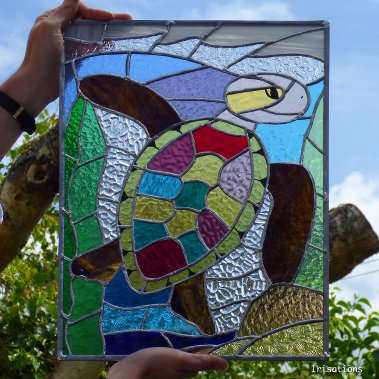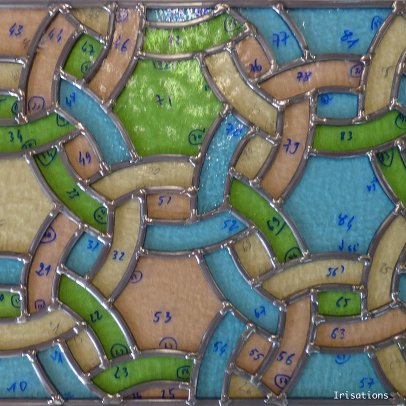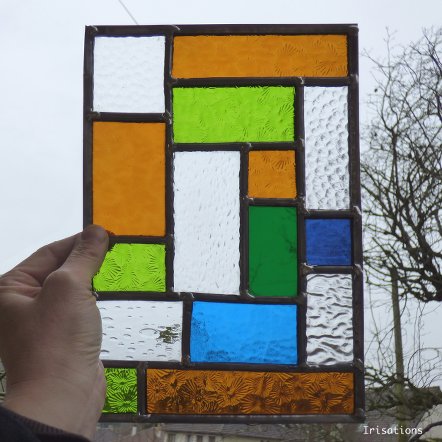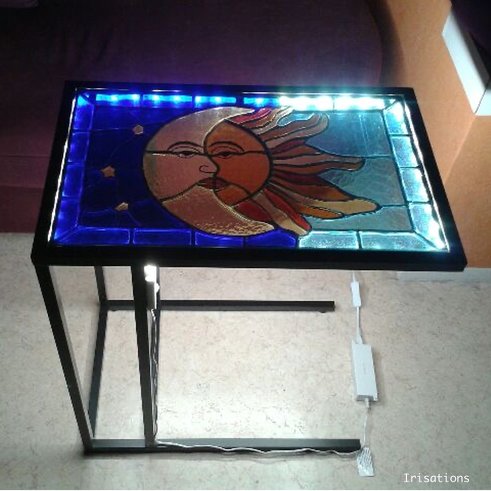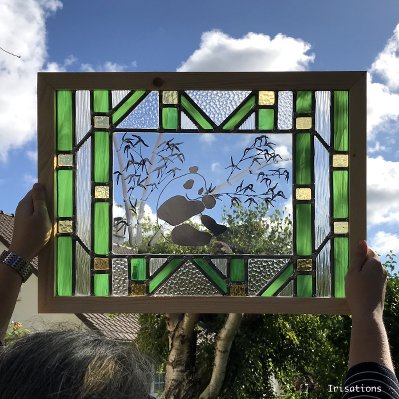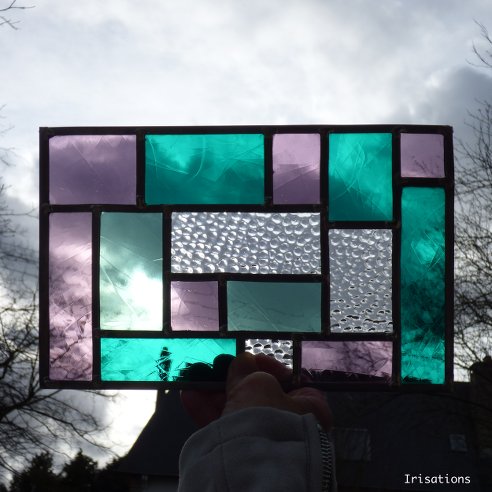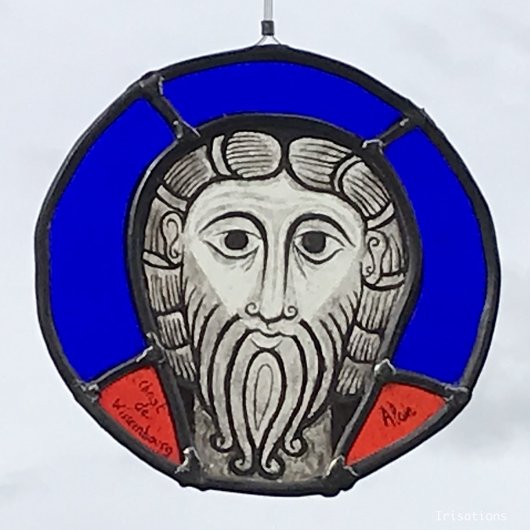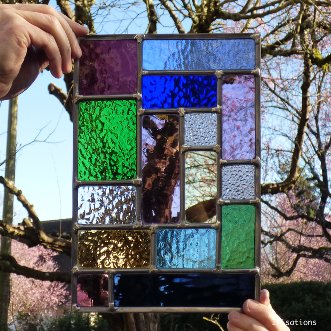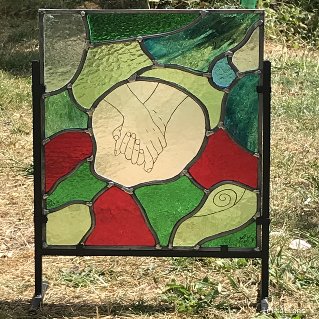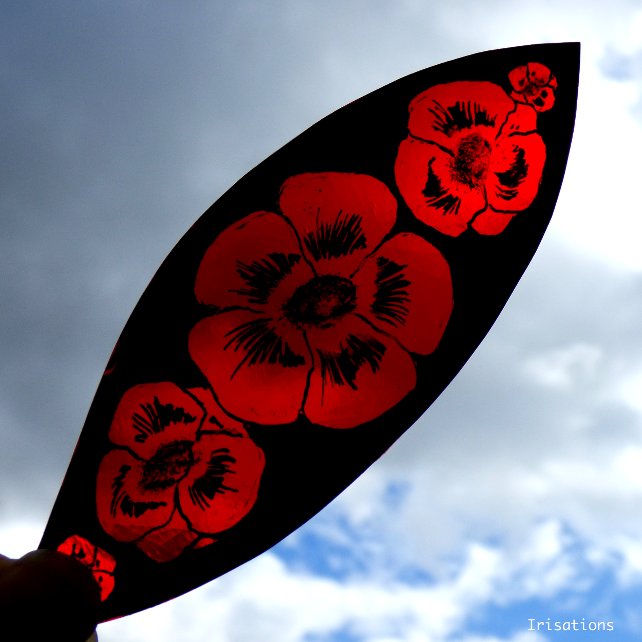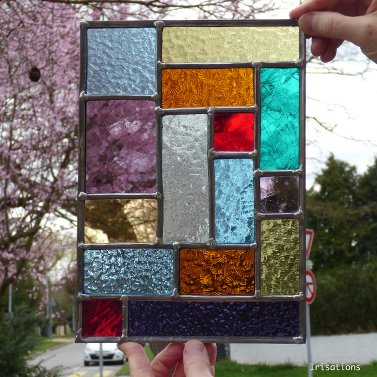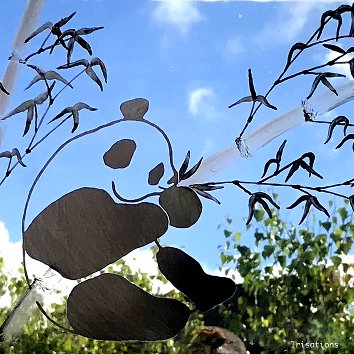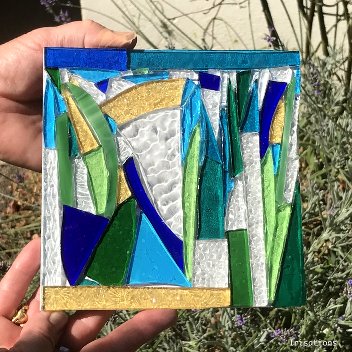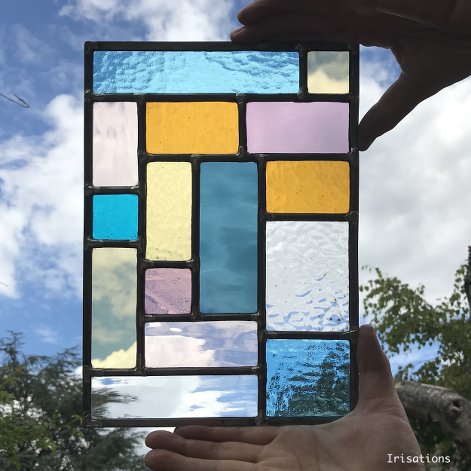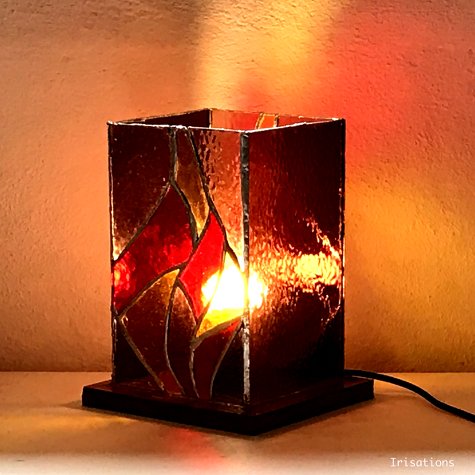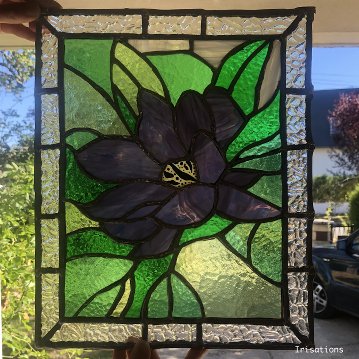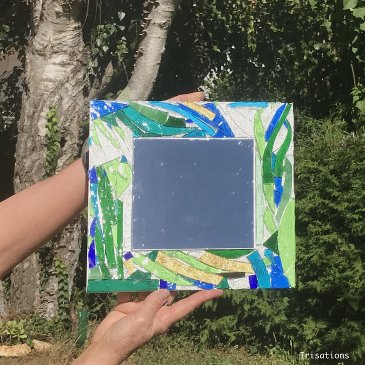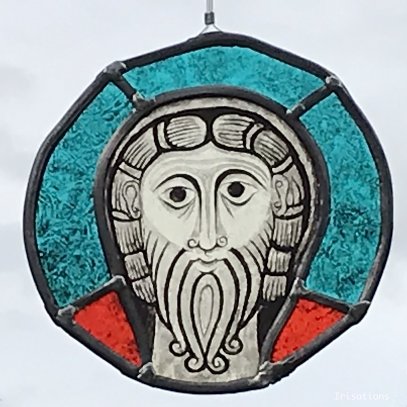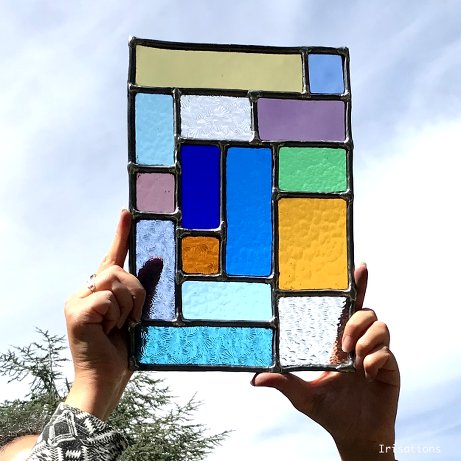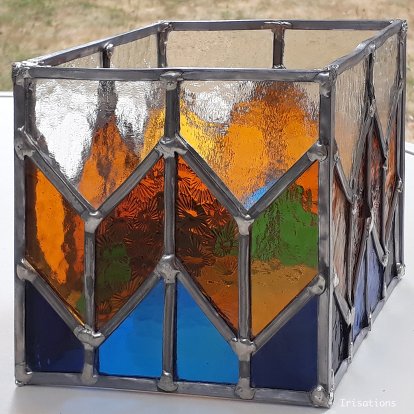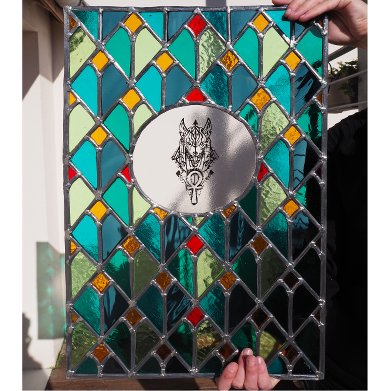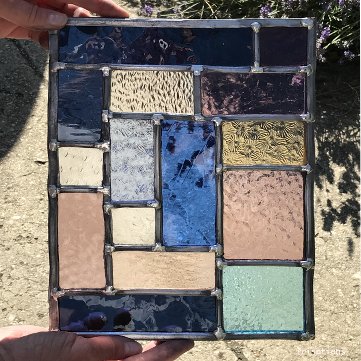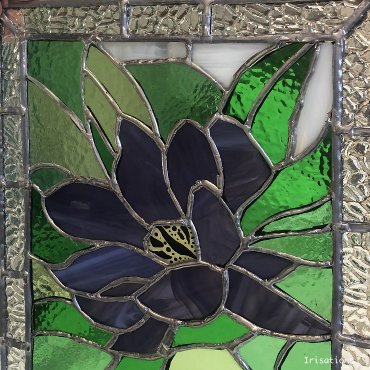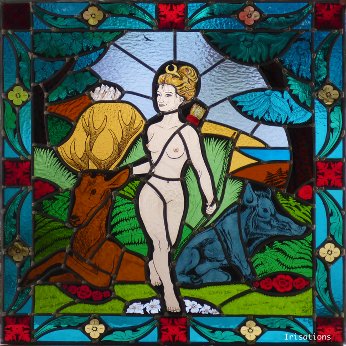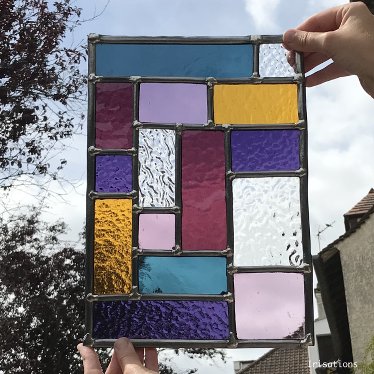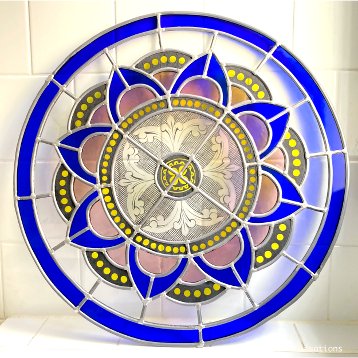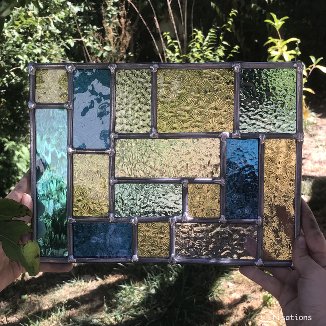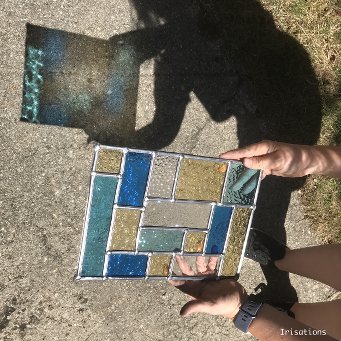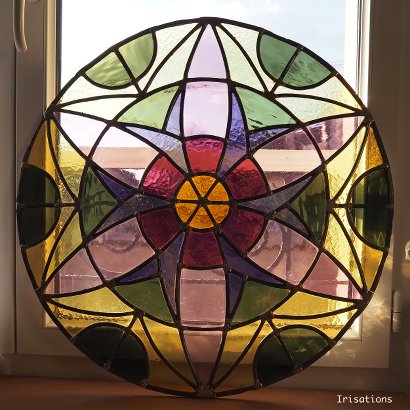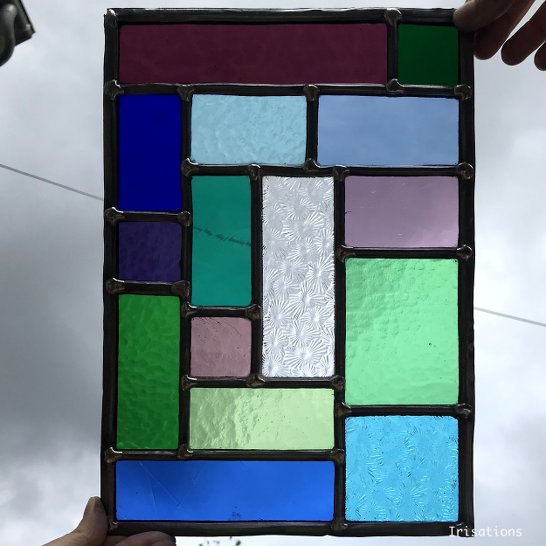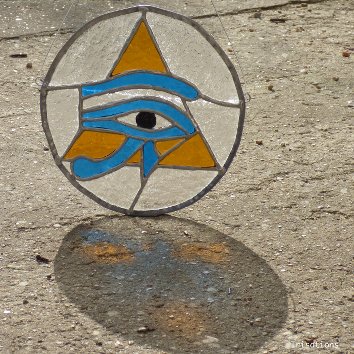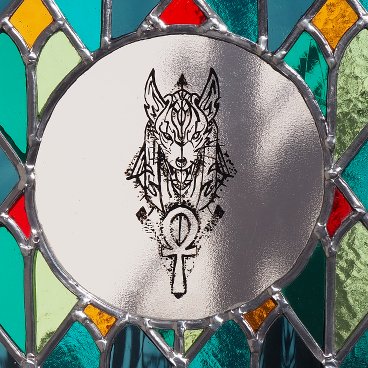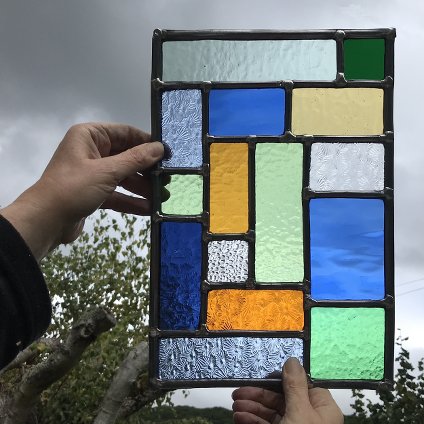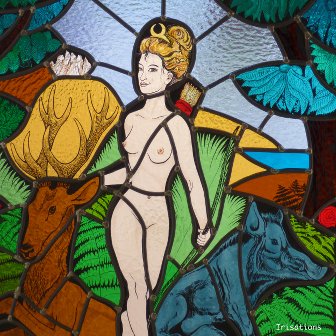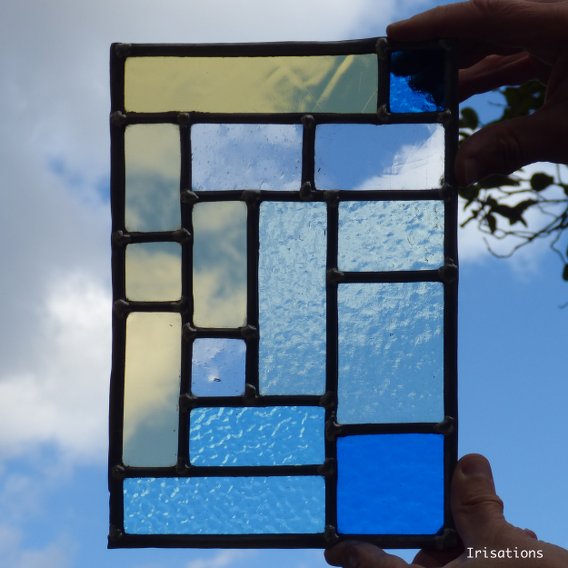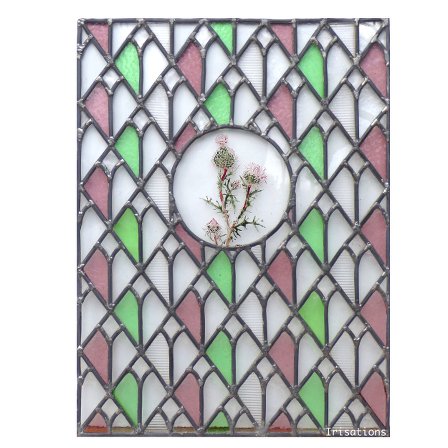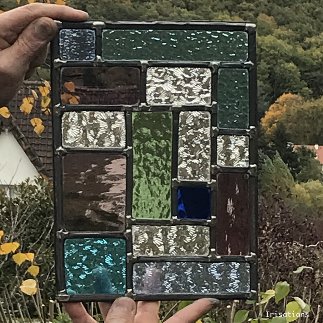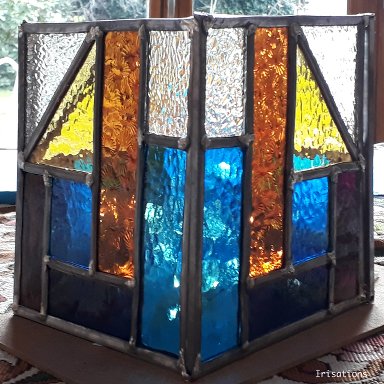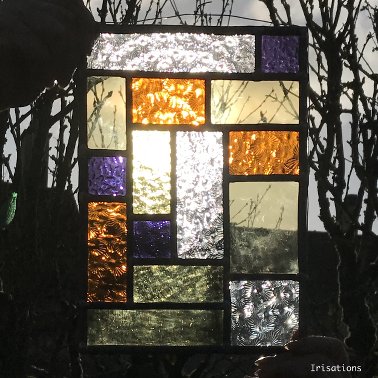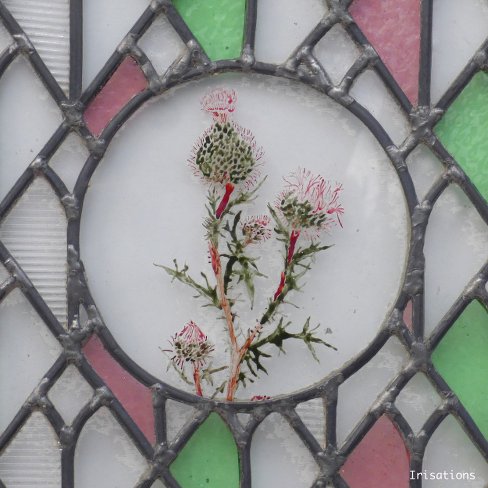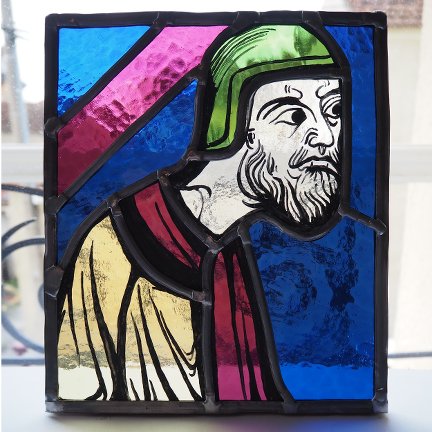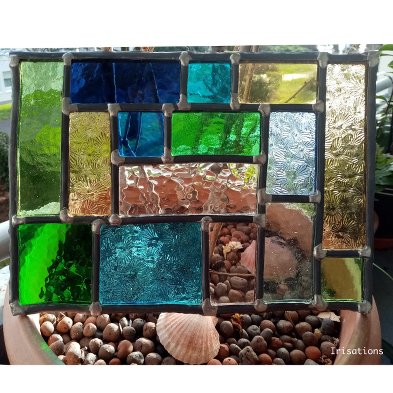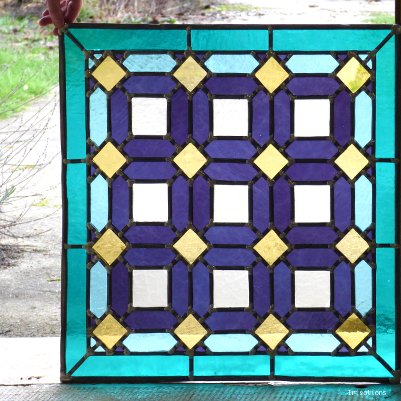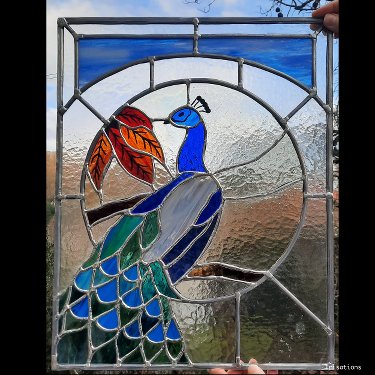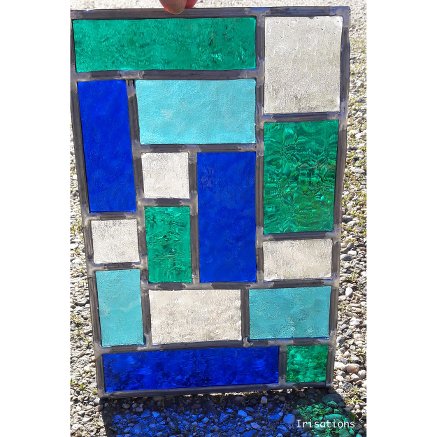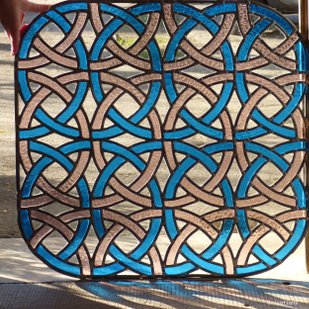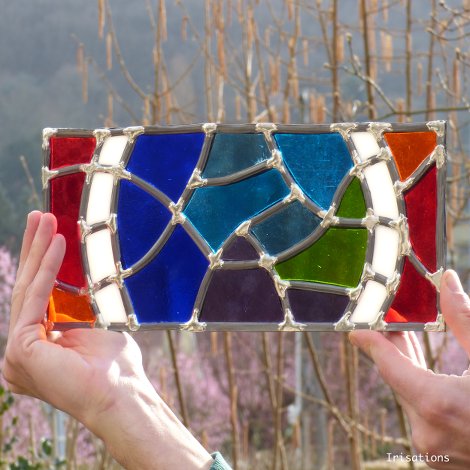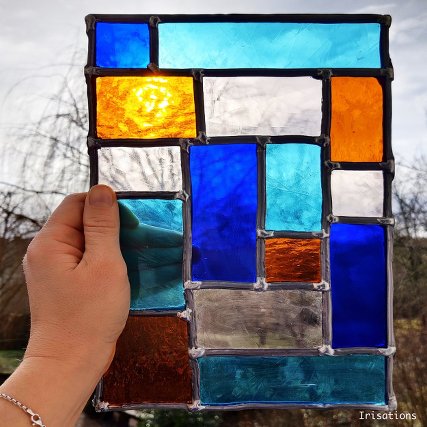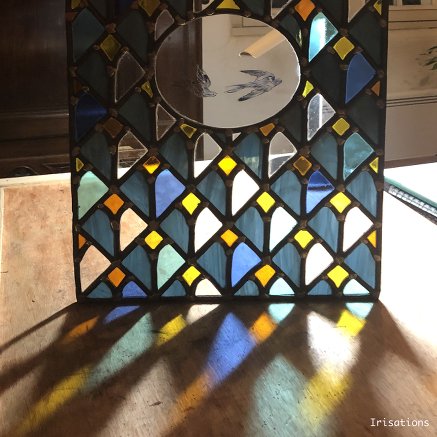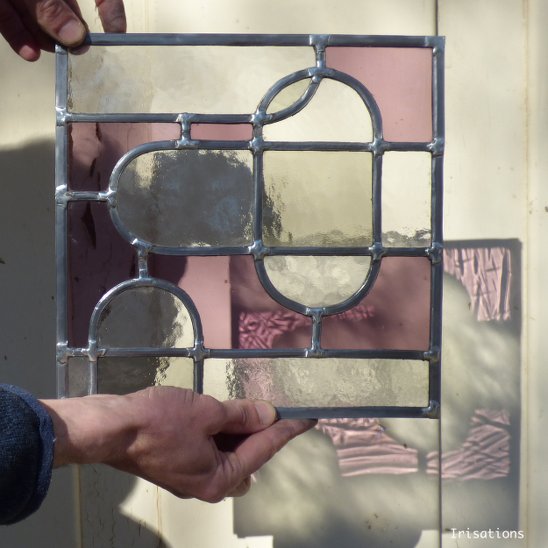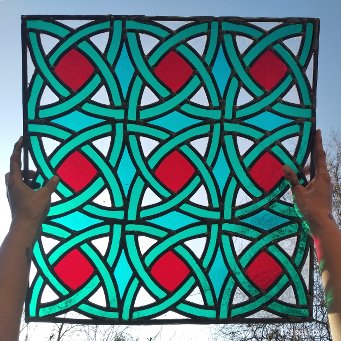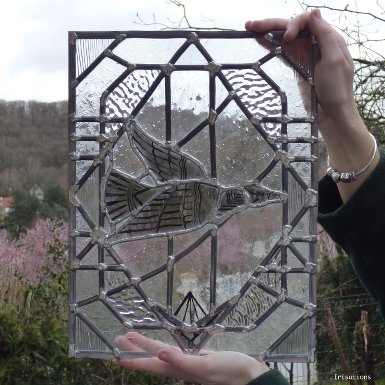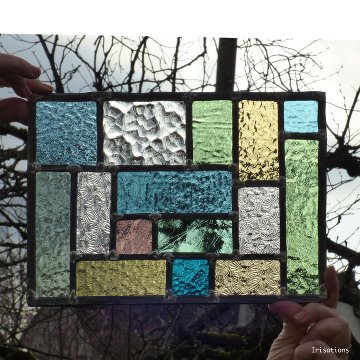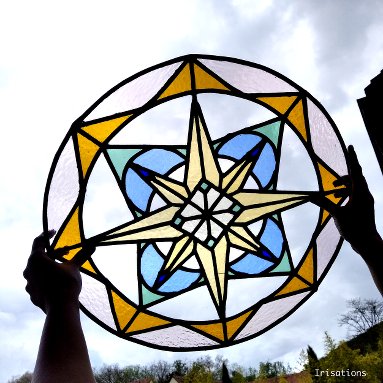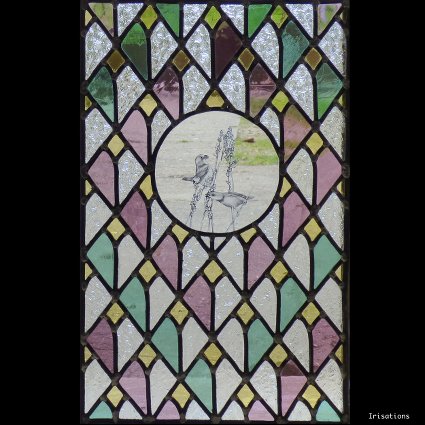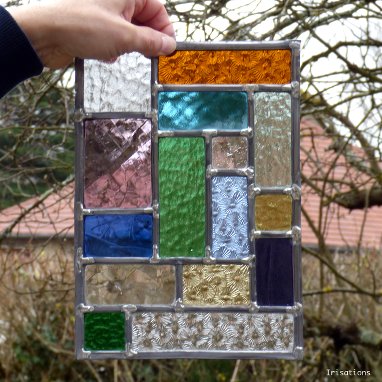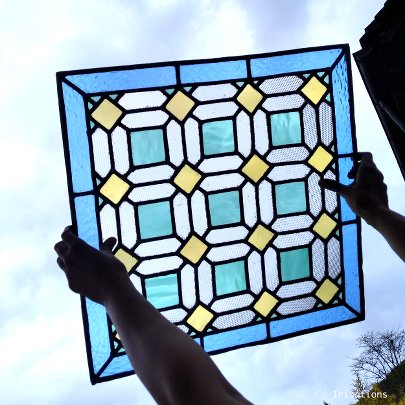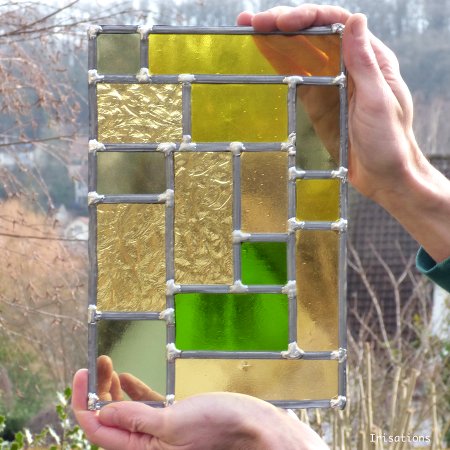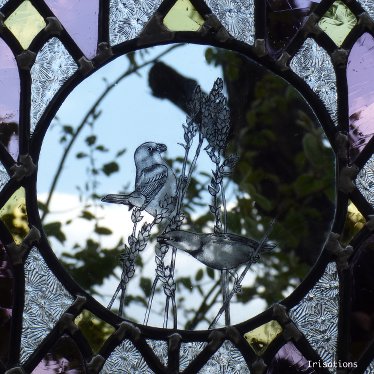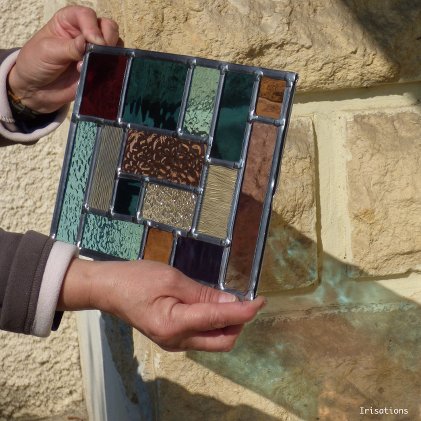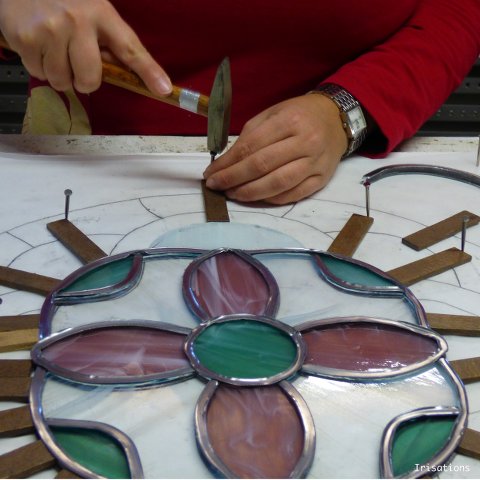 Learn how to make a stained glass panel with a professional glazier in her studio...

All-level classes and workshops for adults do take place all year around. It is a good opportunity to get introduced to stained-glass windows, glass-painting...

It is not required to have skills in drawing or painting to register. Beginners are welcome. The following skills and abilities are required: manual dexterity, sensitivity to shapes and colors, ability to prolonged standing, good near vision (millimeter-scale accuracy).

Classes are all-level. You can design and make a personal project, as of the first stained-glass panel. We also suggest patterns depending on each level (beginner, intermediate, advanced) and technics. The following technics are tought in classes: lead and copper-foil stained-glass, grisaille glass-painting.

Workshops are for beginners only and last from one to three days depending on the technics. It is an opportunity to get initiated to leaded stained-glass and grisaille glass-painting. There is a pattern provided for these workshops.

Last but not least, vocational training modules are offered to companies and individuals on a regular basis, especially towards adults that consider retraining.

Read the students reviews on our Facebook and Google pages. Pedagogy, professionalism and friendliness are praised by our students and trainees.

Follow the art projects of our students on Instagram.
On-site classes :
The studio provides 3-hour all-level classes twice a week:
Fridays 10:00 a.m. to 1:00 p.m., 2:00 to 5:00 p.m.

The classes take place all year long but in August. There is no requirement to make a one-year commitment. You can sign up to a course at any time in the year as long as the course still has openings for new students. You come when your are available and for as long as it takes to get your projetc made. It is recommended that you plan to attend a minimum of 2 classes a month in order to learn the techniques and practice on a regular basis.


2019 Fees - Stained glass / glass painting: 1 class (3 hours): 73€ taxes included - 10 classes: 657€ taxes included. Supplies included. Valid for 1 year.
Stained glass initiation workshop - 2 days - beginners
Next workshops

06/01/2021 to 06/02/2021
06/11/2021 to 06/12/2021
06/25/2021 to 06/26/2021
07/22/2021 to 07/23/2021
07/29/2021 to 07/30/2021
09/09/2021 to 09/10/2021
09/23/2021 to 09/24/2021
10/07/2021 to 10/08/2021
10/21/2021 to 10/22/2021

These courses allow you to learn how to make a geometric leaded stained glass window.

Fees : €292 VAT included, including supplies. To be paid upon registration.

During this workshop, you can also learn to assemble a stained glass window with copper-foil (Tiffany style).

Personal project - Workshop
Next Workshops

07/20/2021 to 07/23/2021
07/27/2021 to 07/30/2021

This 5-day workshop will focus on stained glass or glass mosaic personal projects.
- Stained glass and glasspainting initiation (beginner) - €657
- Glass mosaic initation (beginner) - €504
- Glasspainting: portraits (intermediate) - €657
- Other personal projects - to be defined (beginner, intermediate, advanced)

All fees include VAT and supplies. To be paid upon registration.
Stained glass and glasspainting workshops gift vouchers:
Birthday, anniversary, retirement, graduation, Christmas... Are you looking for a unique gift?
Do offer a stained-glass or glasspainting initiation class or workshop at Irisations studio!
All prices starting €292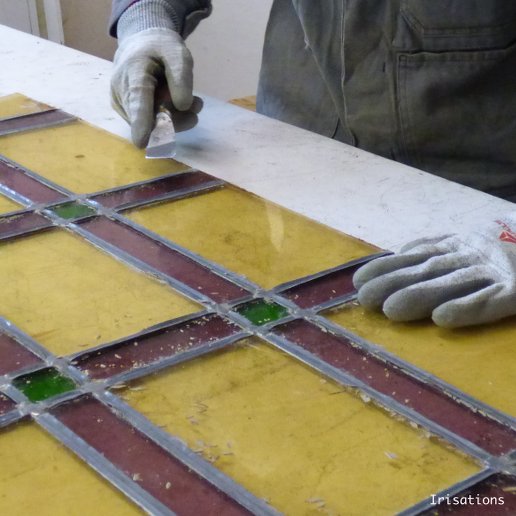 Professional education:
Initiation to stained-glass and glass-painting for beginners' groups (corporate meetings, team building events...)
Irisations professional training activities are registered under #11 78 83032 78 in France.

Career change: we provide education and training to the CAP Arts & Techniques du Verre, major in stained glass diploma (French State certification). We provide 600 to 1000-hour educational programs. Next full-time occupational training session starts in October 2021. Sign up by July,30 2021.

Make an appointment for a phone call to discuss your educational project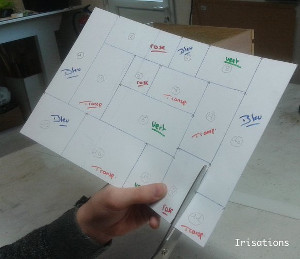 Program :
We teach the following stained-glass windows technical process:
the cartoon or sketch design
to cut glass following a pattern
assembly and mounting with lead 
mounting with copper foils (Tiffany-style)
personal project: window design (maquette)
The main decorative / glass-painting technics that we teach are: grisaille (trait, blaireautage, aplats...), silver stain and enamels.
All supplies (glass, lead...) are provided
. We also have tools you can use in our studio. Feel free to bring your own tools (glass-cutter, pencils...) should you have any. 
Once completed, you can bring your window back home.   
Studio
All classes and workshops take place at the Irisations studio in Saint-Rémy-lès-Chevreuse (78).

There are many options for accomodation such as bed & breakfasts and hotels in the Regional Natural Park of Chevreuse's Upper Valley.  More
Informations - How to sign up:
+33 7 82 72 24 88
contact form