You would like to reveal the beauty of natural light in your house? To protect privacy?  To share your values or aspirations? To enhance your heritage and its spiritual and historical radiation?

The stained-glass window is an artwork that can also play a functional role.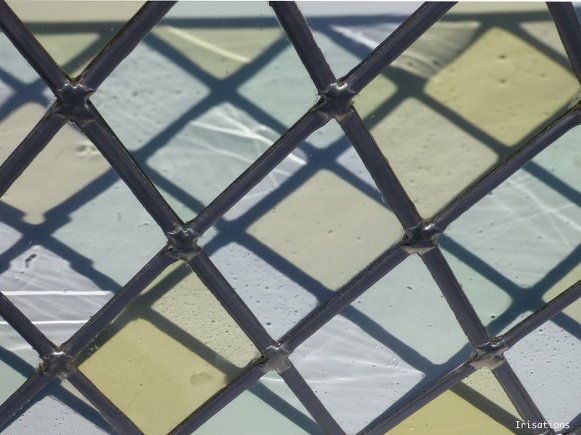 Our services :
We design and make unique art stained-glass windows, whether figurative, decorative, Art Nouveau, Liberty, Jugenstil, Modernismo, Art Deco, abstract and contemporary :
tailored to your openings
in all private and public buildings (appartments, stairwells, chapels, churches, city halls, town houses, museums...)
whatever the work (wood, PVC, aluminium, stone...)
All stained-glass windows are made in our studio close to Paris and get the same level of care and service :
the conduct of a technical assessment for style and luminosity
the introduction of a color mockup 
the use of quality materials, traditional and innovative
The technical assessment for style and luminosity :
This assessment is conducted to understand the environment surrounding the new window in order to create a perfect harmony  :
installation (set or mobile, hanging, framed...)
luminosity, orientation, chromatic atmosphere (appartement transversant...)
volumes, colors, materials, pattern, texture
artistic, historical and architectural environment
The mockup :
This is a scaled-down colored sketch of the stained-glass window. The mockup can only be done once a discussion has taken place with the customer to defien the following aspects: subject, color tones, glas textures, technics (decoration, copper-foil or lead...) as well as the budget.
The installation :
The installation of the stained-glass windows can be done upon request, in the rebate, on the existing window or in a double-glazing window. We also do adjust the size of already-installed stained-glass windows, should you wish to change frames. More.
The process to design and make a stained-glass window :
The first step is to make a decision on the subject and to make a mockup: this is a scaled-down sketch of the window. 

We then do pichk and mix the glasses (color, type) that are cut exactly to the shape and size of the patterns. Once cut, the panes are decorated (painting, sand…) and fired in the kiln when painted. 

Eventually, we assemble and mount the panes in lead, we putty the window and the panel is ready for installation.